Medford New Jersey Hardscaping Company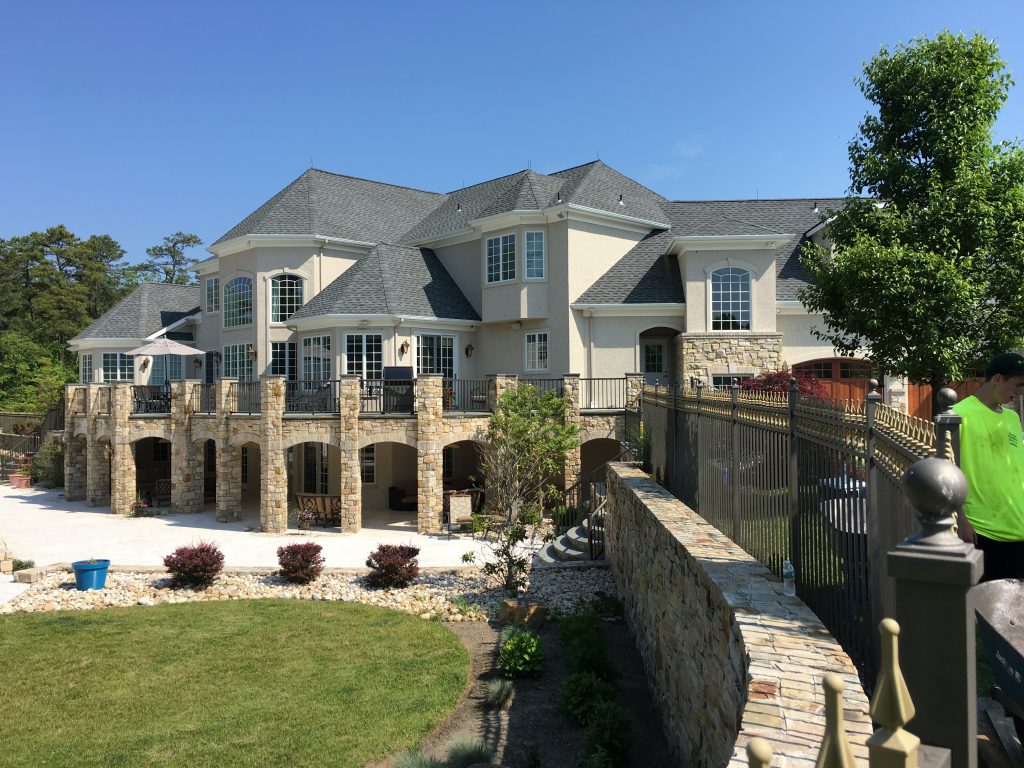 Garden Graphics Landscape and Design is a Medford, New Jersey based hardscape design and installation company serving, Medford, Medford Lakes, Tabernacle, Shamong, Marlton and surrounding communities. Hardscaping is a staple at any property. It includes elements which are not only functional, but aesthetically pleasing, as well. Hardscaping includes driveways, walks, walls and patios. Structures such as pools, sheds, gazebos and fences all fall under hardscaping as well.
Hardscaping elements tend to be more permanent or long term on a property. Hardscaping delineates circulation, both vehicular, such as a driveway and parking, and pedestrian, such as a walkway and patio. Hardscaping is also used to create places for active recreation, such as pool yards and play spaces, and passive recreation, such as a fire pit, patio or courtyard. Hardscaping can serve a more functional or necessary need such as elevation changes which may require steps and retaining walls.
Many materials fall under the 'Hardscape' heading. Some hardscaping materials are manmade using natural materials, such as brick, concrete pavers and segmental concrete retaining walls. While other materials lend themselves to a more natural look, such as bluestone, fieldstone, boulders, river rock, stone and railroad ties. Garden Graphics Landscape and Design works with all of the popular hardscaping styles and materials available today, depending on the needs, style and effect of our customer's projects.
no images were found