Medford New Jersey Snow Removal Company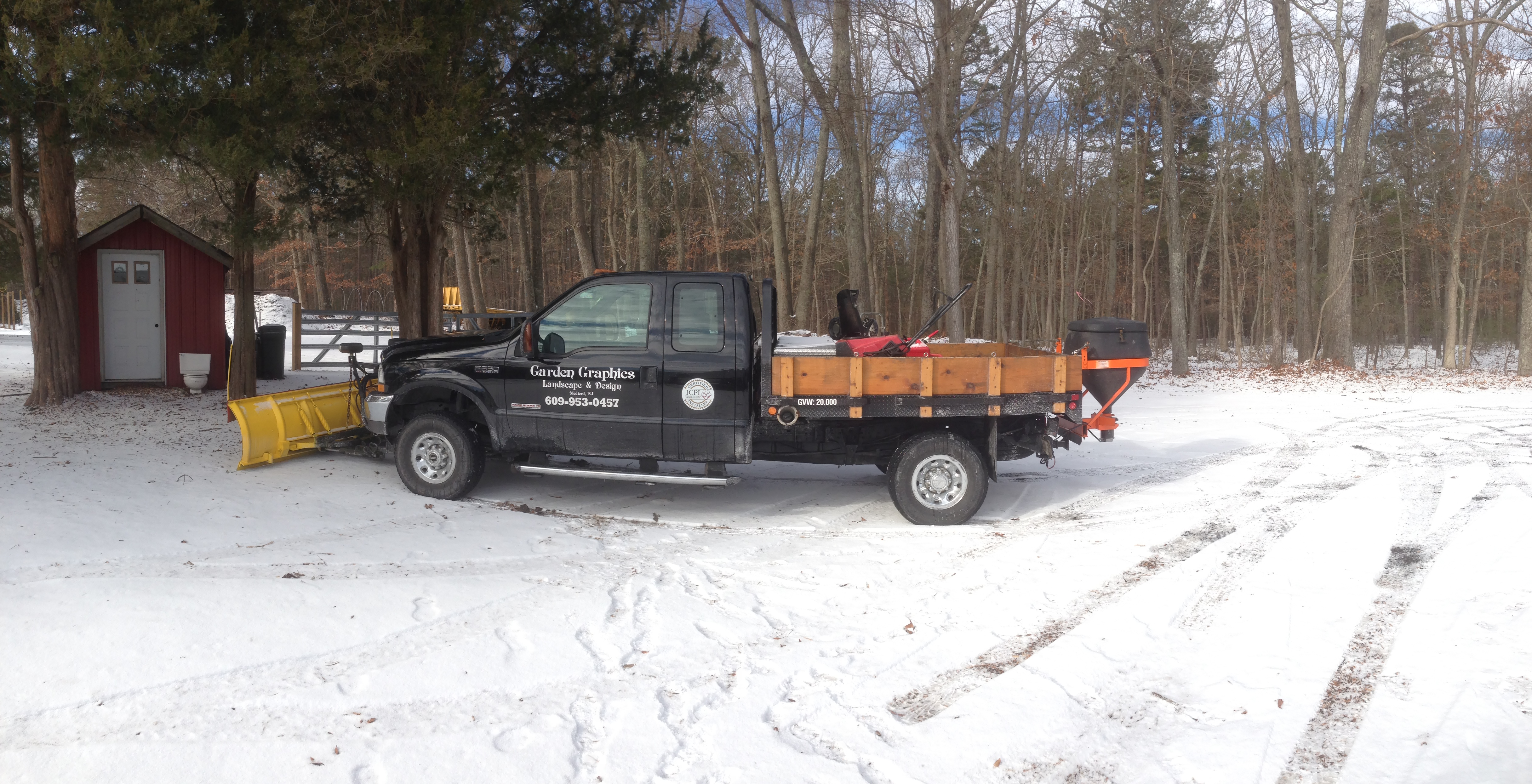 Garden Graphics Landscape and Design is a Medford, New Jersey based snow removal company. We are conveniently based right here in town, and we serve Medford, Medford Lakes, Shamong, Tabernacle, Marlton and surrounding communities.
If you are a business owner in the region, you know how costly a lost day to a snowstorm can be, and you also have concern for the safety of your employees and customers. But even as a homeowner, it's best to be able to leave your home if need be. Let's face it, sometimes the forecasters don't get it right, and we find ourselves buried and needing to clear a path to where we need to go.
Garden Graphics is one of the premier landscaping companies in the Medford area, but we're still in business during the sometimes harsh winters of New Jersey, too! You probably wonder what our crews are doing when the harsh, cold, northeast winters set in. Our teams are busy preparing plows, snow blowers and salt spreaders so that we can service our commercial and residential snow removal clients at a moments notice.
We offer residential and commercial plowing, shoveling, snow blowing, salting and sanding of parking lots, driveways and walks during every winter storm. We'll ensure that the path and walkways to your home or place of business is clear and safe, and that you have access to the outside world again.
Request Your Medford Snow Removal Service Plan Today!
We offer guaranteed priority service to customers who sign a snow maintenance contract in advance. So don't forget to work Garden Graphics into your winter forecast! Let us be your choice for a Medford New Jersey snow removal company – reach out to us today and set up your snow maintenance plan now!
no images were found