Medford New Jersey Tree Service Company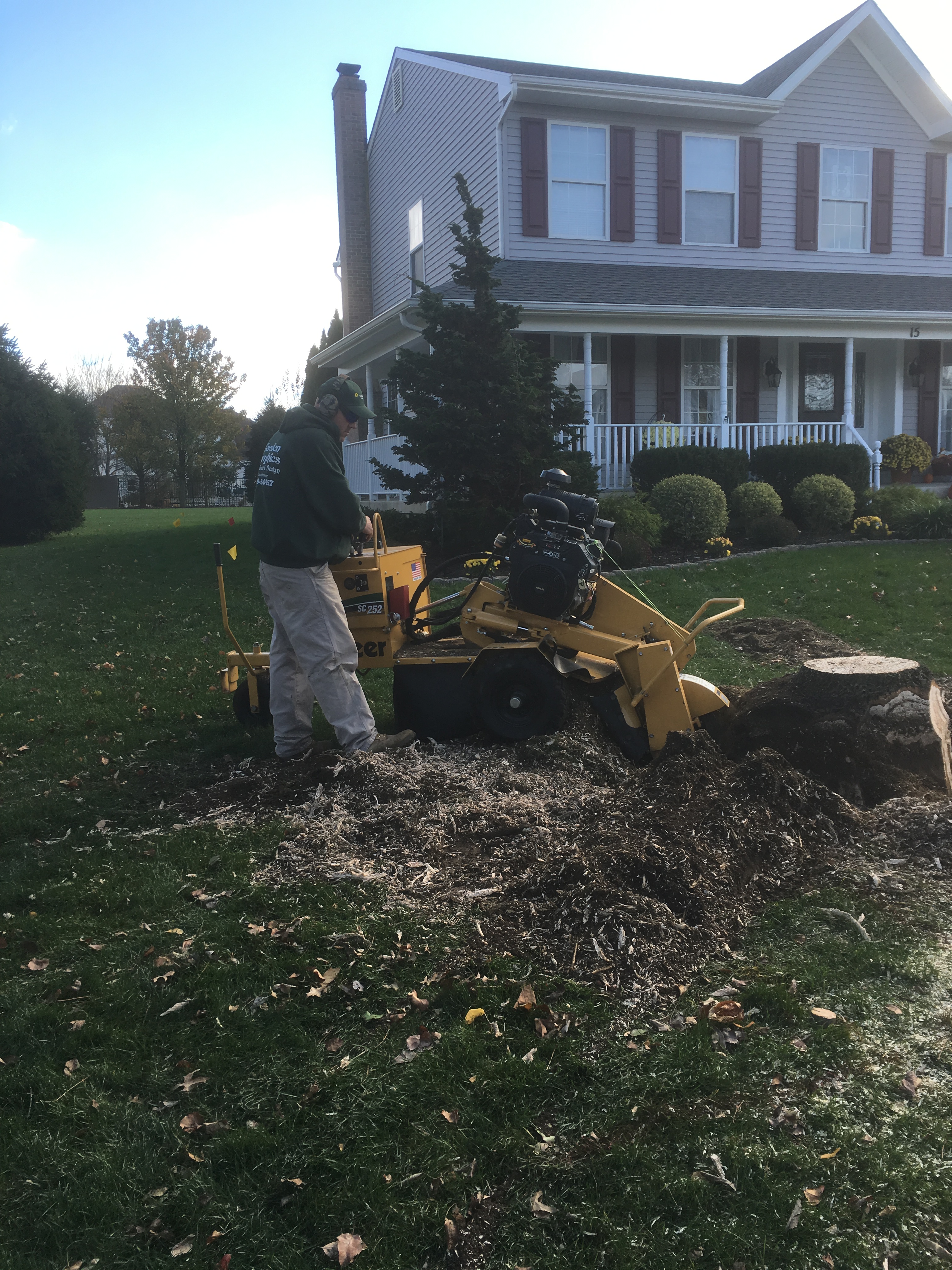 Garden Graphics Landscape and Design is a Medford, New Jersey tree service company serving Medford, Medford Lakes, Shamong, Tabernacle, Marlton and surrounding communities. At Garden Graphics, we run a full-service, year-round arbor maintenance division.
While trees serve to beautify and shade our properties, they can also become deadly dangerous and hazardous to our homes and property when they are not properly cared for. This is something that homeowners in wooded communities are far too familiar with.
Your trees, plants, bushes and flowers are all a part of the impression your home makes…both on visitors and yourself. Having a beautiful outdoor space with an expertly designed blend of greenery can make a world of difference, not just in your home's curb appeal, but also in your home's resale value.
Tree trimming and pruning is an important part of landscape maintenance, and it's also important to keep trees from causing damage to your home, car or even your family members in a storm. Tree service can be dangerous, and it isn't always for DIYers. Reach out to our professionals and ask us about how we can keep your trees properly trimmed and pruned to protect and beautify your home's space.
Contact Our Medford NJ Tree Service Today!
Garden Graphics is a professional and experienced Medford New Jersey tree service company. Our service is on call 24/7 in the case of an emergency such as a fallen tree. We also offer assessing, thinning, tree pruning, proactive removal when needed, and stump grinding. Our team arranges for all aspects of your tree removal, including climbing, chipping, grinding and disposal of the remaining timber.
Don't risk your life climbing trees to prune them. Contact the experts at Garden Graphics, where we have qualified staff, equipment, and knowledge needed to handle your trees safely and properly.