Affordable Landscape Maintenance in Medford New Jersey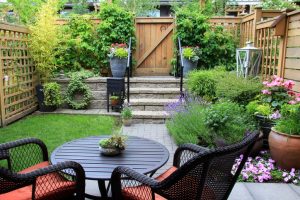 Garden Graphics Landscape and Design that brings affordable landscape maintenance in Medford, New Jersey. This landscape maintenance company serves residents of Medford, Medford Lakes, Shamong, Tabernacle, Marlton and surrounding communities. With over 40 years in the art and knowledge of maintaining the optics of unique landscape designs, they believe the key to a good design is proper long term maintenance.
Our degreed landscape designer has 25 years worth of designing and installing projects in South Jersey. The foremen on our projects have ICPI Certification in interlocking paver and retaining wall systems installation. The team at prides themselves on reviews and testimonies of the customers they have impacted. Clients consistently compliment Garden Graphics on the clean, courteous, polite and respectful way our foremen and crews present themselves and treat the property. With results like these being the expectation for 4 decades, residents in search for affordable landscape maintenance in Medford, have long looked towards Garden Graphics.
The majority of Garden Graphics residential clients are right in the Medford area. A proud staple of the local community, they love serving the landscape needs of the citizens throughout Burlington and Camden Counties. It's the dedication to the local community is that sets Garden Graphics Landscape and Design apart from our competition. When you do the majority of your work providing affordable landscape maintenance for your friends and neighbors, your reputation is everything.
Interested in some tips for your own landscape before getting started? We recommend seasonal maintenance of planting beds, because they require pruning, fertilizing, mulching and weeding. For turf care, techs are available including weekly mowing and seasonal applications such as lime, fertilizer and weed control. Topsoiling, aeration, thatching and overseeding is critical to a healthy lawn as well.
Request Your Medford Area Affordable Landscape Maintenance Today!
For experience and expertise in affordable landscape maintenance in Medford, New Jersey, Garden Graphics is happy to help. Reach out to us today and tell us about your needs…we're looking forward to beautifying your outdoor space at a price you can afford!
Interested in seeing case studies, samples of our finished work, and ideas for your own outdoor space? Be sure to Like our Facebook page today!