Category Archives:
Landscaping Medford NJ
---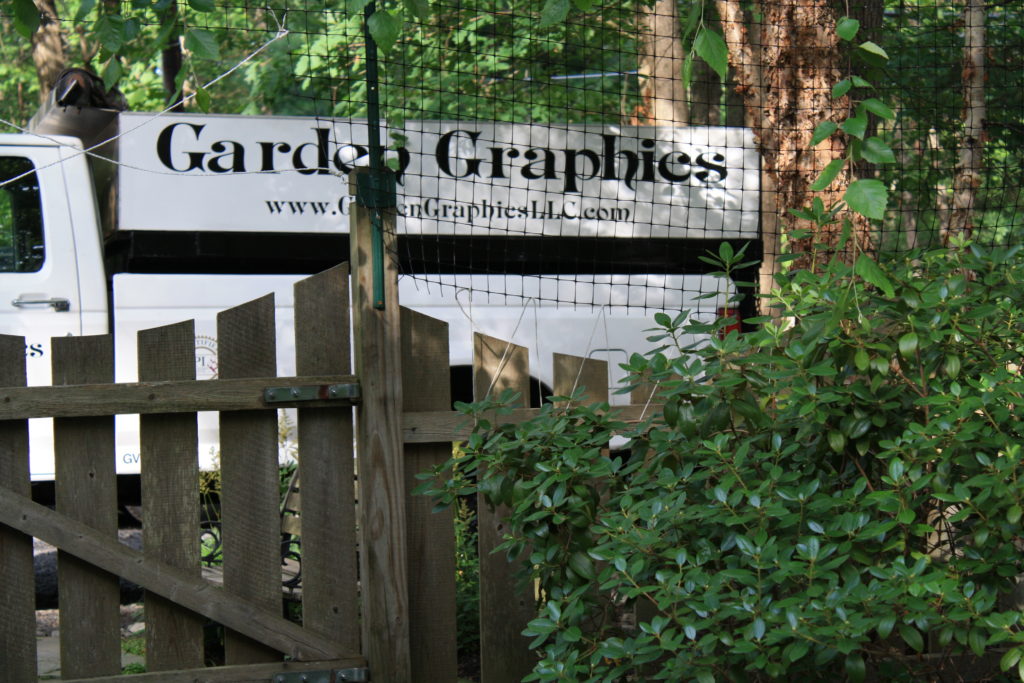 Garden Graphics is a full-service, family owned and operated Medford landscaping company. We are fully licensed in the state of New Jersey, and our team of professionals has years of experience in landscape design and maintenance.
Are you interested in a new exterior design for your home, improving an unusable area, or making something out of an unused space? The experienced pros at Garden Graphics can help to beautify your home's exterior, add to your curb appeal and increase your home's resale value.
We are based right here in town, and we specialize in a wide variety of landscaping services, including:
Medford Landscape Design
Medford Landscape Lighting
Medford Landscape Plantings
Water Features
Medford Lawn Maintenance
Medford Tree Service and Snow Removal
Landscape Design is the art of designing exterior spaces and the team at Garden Graphics does them all. This includes impressionable spaces such as a drive approach, and front entry and functional spaces such as retaining walls, steps and walks. Our landscape design also considers passive spaces, such as patios and ponds as well as active spaces, such as playgrounds and pools.
A well developed landscape design considers not only aesthetics and the use of space, but also other conditions such as environment, drainage, feasibility, function and safety. Our local Medford New Jersey landscaping team will guarantee that your new exterior space meet your desires and requirements, while adhering to local Medford municipal codes and standards.
Want to find out more about our Medford landscaping company services? Have a look at our gallery and see some of our finished work. When you want to improve the look of your Medford home, reach out to us today and let us know what services you're interested in. We'll make your home's exterior space something you will love to come home to!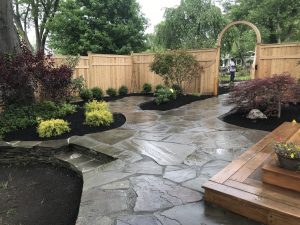 Garden Graphics recently completed this flagstone patio design in Medford Lakes, NJ. The customer came to us with an unusable area off their new deck. The yard had a bad slope now that the deck was installed. We designed an area that allows them to use there new deck safely and have a transition to the back yard from their new deck so they can enjoy the rest of the yard.
Key attributes of this flagstone patio design in Medford Lakes, NJ
1. Designed areas for back yard and right side of home
2. Installed field stone walls, steps and walks.
3. Installed new Plantings and mulch.
4. Installed some boulders.
"Every one worked very hard non stop. We love our new landscaping. Thank you!"
– Bobbi and Dave
Photos of Flagstone Patio Design in Medford Lakes, NJ
If you are interested in redesigning your backyard to turn it into an entertainment center for your friends and family,
contact the pros at Garden Graphics
for a free no-obligation consultation. We can even do preliminary designs to show you how your transformation will take shape.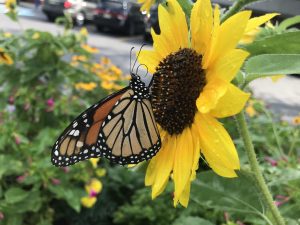 Garden Graphics of Medford, NJ offers local a spring flower planting service. Are you looking to enhance your property's curb appeal with some seasonal flower plantings? Now is the time to schedule your flower plantings. The weather is warming up and spring is almost here. Looking to sell you home this year? Flowers are an inexpensive way to add curb appeal to your home and increase the perceived value of your landscape. Our team will work with you to select plantings that fit your budget and design taste. Medford residents should ask us about "deer friendly" plantings that will naturally repel them from your yard.
Flower Planting Service Photos
Complete the form below to schedule your flower planting service