Category Archives:
Landscaping Medford NJ
---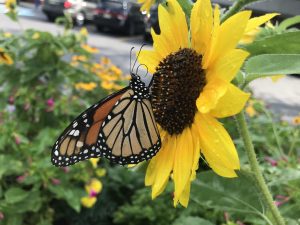 Garden Graphics of Medford, NJ offers local a spring flower planting service. Are you looking to enhance your property's curb appeal with some seasonal flower plantings? Now is the time to schedule your flower plantings. The weather is warming up and spring is almost here. Looking to sell you home this year? Flowers are an inexpensive way to add curb appeal to your home and increase the perceived value of your landscape. Our team will work with you to select plantings that fit your budget and design taste. Medford residents should ask us about "deer friendly" plantings that will naturally repel them from your yard.
Flower Planting Service Photos
Complete the form below to schedule your flower planting service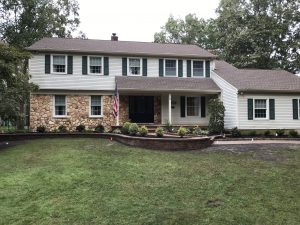 Garden Graphics recently completed a landscaping and hardscaping redesign in the Weathersfield Development for Janet & Carl on Carriage Court. The project included: tree removal, landscape design services, hardscaping and landscaping. The entire job was completed in 5 days with a 5 man crew. The Weathersfield Development in Medford, NJ is a highly desirable neighborhood with 4-5 Bedroom homes that are moderately priced and well maintained.
Janet & Carl where not happy with how the front of the landscape & hardscaping looked and the flow of the walk leading to the front entrance of the home. This job had some tree and shrub removal. Some grading was needed to make elevations right as per the new design. If you are looking to rehabilitate your landscape, contact us for a free estimate.
Features of Weathersfield Development Landscaping Redesign
1. Redesigned front foundation landscape and hardscape to make more functional and appealing.
2. Some tree and shrub removal was needed on this landscape job to allow for new design to be implemented.
3. Garden Graphics transplanted some of the original plantings to reintroduce into new landscape.
4. Garden Graphics will not send (1) or (2) employees to a large landscape job it is important to us to make sure we get our jobs done in a reasonable time for the Convenience of the customer and the professionalism of us.
5. As a Owner of a Landscape company there is no better felling then when a job comes together and the customer is happy with job you designed installed.
"Jeff and his crew did a great job with our front landscape it changed the look of the front of our home for the better. We are very happy."
– Janet & Carl
Photos of Weathersfield Development Landscaping Redesign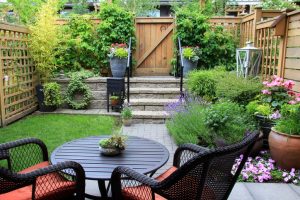 Garden Graphics Landscape and Design that brings affordable landscape maintenance in Medford, New Jersey. This landscape maintenance company serves residents of Medford, Medford Lakes, Shamong, Tabernacle, Marlton and surrounding communities. With over 40 years in the art and knowledge of maintaining the optics of unique landscape designs, they believe the key to a good design is proper long term maintenance.
Community Response from Medford
Our degreed landscape designer has 25 years worth of designing and installing projects in South Jersey. The foremen on our projects have ICPI Certification in interlocking paver and retaining wall systems installation. The team at prides themselves on reviews and testimonies of the customers they have impacted. Clients consistently compliment Garden Graphics on the clean, courteous, polite and respectful way our foremen and crews present themselves and treat the property. With results like these being the expectation for 4 decades, residents in search for affordable landscape maintenance in Medford, have long looked towards Garden Graphics.
The majority of Garden Graphics residential clients are right in the Medford area. A proud staple of the local community they love serving the landscape needs of the citizens throughout Burlington and Camden counties. It's the dedication to the local community is that sets Garden Graphics Landscape and Design apart from our competition. When you do the majority of your work providing affordable landscape maintenance for your friends and neighbors, your reputation is everything.
Tips for Affordable Landscape Maintenance
They recommend seasonal maintenance of planting beds because they require pruning, fertilizing, mulching and weeding. For turf care, techs are available including weekly mowing and seasonal applications such as lime, fertilizer and weed control. Topsoiling, aeration, thatching and overseeding is critical to a healthy lawn as well.
For experience and expertise in affordable landscape maintenance in Medford, New Jersey, Garden Graphics is happy to help.