Tag Archives:
landscaping company
---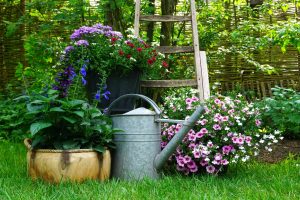 Garden Graphics, LLC is your established local team for landscape design in Mt Laurel, NJ. Reach out to us for any and all of your landscaping services, including landscape design, lawn care, sodding and seeding, tree removal, and much more. We've been designing and building beautiful outdoor spaces in the South Jersey region for over 25 years now, and we're looking forward to exceeding your landscape expectations.
A new landscape is about more than planting flowers, trees and bushes. It's about crafting a unifying design that adds beauty, function, and value to an outdoor space. Whether you own a home or business in Mt Laurel, your curb appeal is a huge part of your impression, and helps to improve your standing in the community too. When you're looking to add a beautiful landscape to your property but don't know where to start, reach out to Garden Graphics!
We love landscape design. It's as simple as that. We relish the process of planning, organizing, and executing your landscaping goals. Our years of experience have allowed us to streamline our proven methods and to put them to work for our loyal clients. We look forward to every opportunity to assist with landscape design in Mt Laurel, NJ because we truly enjoy crafting dreams.
No other landscaping company is more committed to our customers than we are. Rather than recycling previous landscape design ideas from previous projects, we concoct brand new ideas for each of our clients to ensure originality and satisfaction. Choose Garden Graphics for landscape design in Mt Laurel, NJ for and transform your exterior space into a work of art.
Contact Us For Your Mt Laurel Landscape Design Today.
We take landscape design to the next level; contact Garden Graphics today!
View our Portfolio here, or visit our Facebook page to see some of our recent completed projects. We're looking forward to doing the same for you!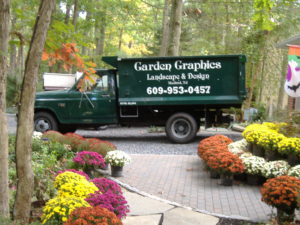 If you are a homeowner looking to beautify your outdoor space, go with a proven local company. Let Garden Graphics be the answer to your search for landscaping in Shamong, NJ! We offer a full suite of landscaping services, including lawn mowing, landscape design, hardscapes and much more. We have served the Marlton area for over 20 years, and we're looking forward to improving the value and beauty of your home.
Garden Graphics is more than just your everyday landscaping company. We truly enjoy building lasting relationships with our clients and working with them to come up with a design that is fitting for what they are looking for. If you are searching for landscaping in Shamong, NJ, then we offer you to challenge our infinite patience and superior work ethic for your next landscaping project.
We communicate effectively with our clients to ensure that we establish a shared vision for your landscaping project. By doing this, we are clear about exactly what you expect from us and how you want your exterior space to be designed. By choosing Garden Graphics landscaping in Shamong, NJ, you are choosing a company with over 30 years of experience. Give us a call this summer and let us get started on crafting your vision!
Call Your Shamong Area Landscaping Professionals Today.
Take the first step towards a beautiful and functional outdoor space, and improved curb appeal and resale value for your Shamong home. Let Garden Graphics be your choice for landscaping in Shamong. Visit our front page to find out more about our services, or contact us here to find out more!
Find out more about our services and how we can transform your lawn!
Interested in seeing more ideas for your outdoor space, reading customer testimonials and more? Be sure to Follow our Facebook page!
There are a lot of landscaping companies in South Jersey. These companies vary in size and scope and vary greatly in price and quality of service. Garden Graphics is a full service
South Jersey landscaping company located in Medford, NJ. We serve the needs of residential clients throughout the area in the areas of:
Landscape Design
Landscape Installation
Landscape Maintenance
Hardscaping
Tree Service
Snow Removal
Garden Graphics Meets the Following Criteria. Does your South Jersey Landscaping Company?:
Licensed
Insured
Experienced
Fair
If your current landscaping company in South Jersey does not fit the following criteria, you should give us a call today. We would be happy to give you an accurate and fair quote on your next landscaping or hardscaping job.