Tag Archives:
Mount Laurel
---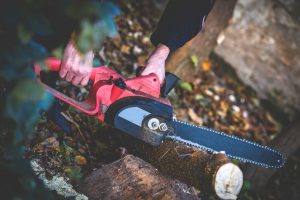 Looking for affordable tree service in Mt. Laurel, NJ? Garden Graphics is a full service landscaping and tree service company serving residents and business in Mount Laurel, New Jersey.
Our Mt. Laurel Tree Services
Reach out to Garden Graphics for all of your tree services, including:
Tree Removal. Contact us anytime to have a fallen or diseased tree fully and completely removed from your property.
Tree Pruning. We can cut off unsightly limbs and branches, make your trees look much better, and allow more sunlight onto your lawn.
Stump Grinding. Don't leave that stump in the ground to attract fungi and termites. We can grind that stump for you and clear out the space to keep the land area safe.
If you're in need of tree service now following a bad storm or heavy winds, call us. Our year-round tree service division is on call 24/7 in the case of an emergency. Our team arranges for all aspects of Mt. Laurel tree removal including chipping, grinding and disposal of the remaining timber.
If you are a local home or business owner seeking high quality tree service in Mt. Laurel, give the folks at Garden Graphics a call, or contact us online here. We love to get high (in trees and prune them)!
Interested in seeing some of our finished projects and seeing reviews from our delighted customers? Be sure to visit Garden Graphics on Facebook!