Tag Archives:
Tree Service
---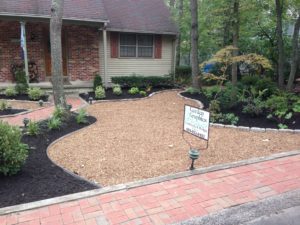 From landscape design to tree service, Garden Graphics has all of your landscaping needs covered. We know landscaping in Mt Laurel, NJ better than anyone else and can help make your vision become a reality. Even if you are unsure of how you want the outside of your home to look, we will work collaboratively with you to come up with a plan that feels right.
Our Landscaping Services for Mt. Laurel Property Owners
Garden Graphics offers a full suite of gardening and landscaping services for your Mount Laurel home or place of business, including:
Landscape Design
Landscape Plantings
Hardscaping
Landscape Lighting
Water Features
Snow Removal
Landscape Maintenance
Our design team works with you and your vision for your outdoor space, and then we make it happen for you…we'll add a whole new level of beauty and value to your property. Have a look here at our gallery to see the difference we've made for home and business owners in South Jersey, and get fabulous new ideas for your landscaping.
We believe in putting in all of our effort into each landscaping job to produce only the best possible results. Our local clients are the lifeblood of our business, which is why we are always pushing ourselves to work so hard all the time. We can provide you high-quality landscaping in Mt Laurel, NJ for an affordable price.
Be proud of the way your landscape looks, contact Garden Graphics today!
View our Contact Form by Clicking Here
We hope that you'll visit our Facebook page to see more of our recent finished projects, read customer reviews, and see more ideas for your landscaping and hardscaping!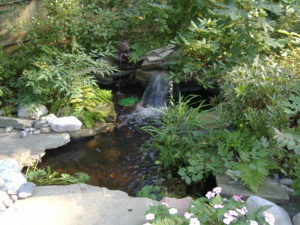 With Garden Graphics Landscape and Design, top-notch landscape design in Marlton, NJ is only a phone call away…we are based in nearby Medford, and we provide first class landscape design, installation and maintenance for home and business owners throughout the region. We've been designing and installing landscaping and hardscaping projects here for over 25 years, and we've built a solid reputation for customer service and quality work. Our management team has over 40 years of experience in the industry, and our foremen are ICPI certified in in interlocking paver and retaining wall systems installation.
At Garden Graphics, we're dedicated to the idea that landscape design is an art form…developing the land and making the full usage of the outdoor space, and creating and implementing a design that not only looks great but offers true function in the form of drainage, environment, and safety. We can build a landscape around your property that exceeds your expectations and stays compliant with municipal codes in the Marlton area.
Our Marlton Area Landscape Design Services
We offer affordable pricing for quality landscaping services such as:
Landscape Design
Landscape Plantings
Hardscaping
Landscape Lighting
Water features
Tree Service
Snow Removal
Landscape Maintenance
A major reason for our business's success is that we are committed to making the Marlton community a more beautiful place with every job we do. We want to make sure your landscape design exceeds your expectations and that it makes Marlton a better place to live. No one can do landscape design in Marlton, NJ like Garden Graphics can.
View what some of our satisfied customers have said about our work!
Want to find out more about how our long established professionals can beautify the outdoor space at your Marlton home or place of business? Reach out to us today at (609)-953-0457 or contact us online here and request your initial consultation with us.