Author Archives: vlm
---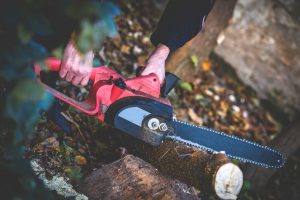 Looking for affordable tree service in Mt. Laurel, NJ? Garden Graphics is a full service landscaping and tree service company serving residents and business in Mount Laurel, New Jersey.
Our Mt. Laurel Tree Services
Reach out to Garden Graphics for all of your tree services, including:
Tree Removal. Contact us anytime to have a fallen or diseased tree fully and completely removed from your property.
Tree Pruning. We can cut off unsightly limbs and branches, make your trees look much better, and allow more sunlight onto your lawn.
Stump Grinding. Don't leave that stump in the ground to attract fungi and termites. We can grind that stump for you and clear out the space to keep the land area safe.
If you're in need of tree service now following a bad storm or heavy winds, call us. Our year-round tree service division is on call 24/7 in the case of an emergency. Our team arranges for all aspects of Mt. Laurel tree removal including chipping, grinding and disposal of the remaining timber.
If you are a local home or business owner seeking high quality tree service in Mt. Laurel, give the folks at Garden Graphics a call, or contact us online here. We love to get high (in trees and prune them)!
Interested in seeing some of our finished projects and seeing reviews from our delighted customers? Be sure to visit Garden Graphics on Facebook!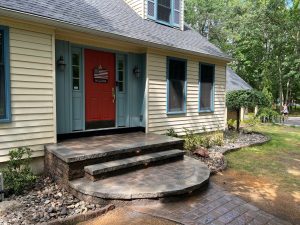 Garden Graphics, LLC recently replaced the front steps and walkway in Medford, NJ at the home of the Ferrarie family. The entire project took a total of 10 days from start to finish with a 3 man crew. Garden Graphics first created a design for the project that was approved by the customer. Once the design was approved, we removed and disposed of the old front steps, landing and front walk to make way for the new Hardscape. Next we installed a new front paver walk, a front paver landing and new paver steps. The customer was very satisfied with the speed and workmanship.
Highlights of front steps and walkway in Medford, NJ
Designed project digitally
Removed and disposed of front steps, landing, old brick walk
Installed new Landing and steps
Installed a new paver walk
Graded Ares as needed
Photos of front steps and walkway in Medford, NJ
"Great job Garden Graphics – Thank you!"
-Mr. Ferrarie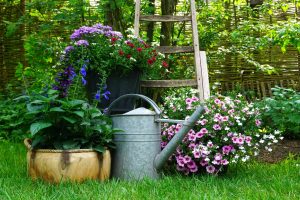 Garden Graphics, LLC is your established local team for landscape design in Mt Laurel, NJ. Reach out to us for any and all of your landscaping services, including landscape design, lawn care, sodding and seeding, tree removal, and much more. We've been designing and building beautiful outdoor spaces in the South Jersey region for over 25 years now, and we're looking forward to exceeding your landscape expectations.
A new landscape is about more than planting flowers, trees and bushes. It's about crafting a unifying design that adds beauty, function, and value to an outdoor space. Whether you own a home or business in Mt Laurel, your curb appeal is a huge part of your impression, and helps to improve your standing in the community too. When you're looking to add a beautiful landscape to your property but don't know where to start, reach out to Garden Graphics!
We love landscape design. It's as simple as that. We relish the process of planning, organizing, and executing your landscaping goals. Our years of experience have allowed us to streamline our proven methods and to put them to work for our loyal clients. We look forward to every opportunity to assist with landscape design in Mt Laurel, NJ because we truly enjoy crafting dreams.
No other landscaping company is more committed to our customers than we are. Rather than recycling previous landscape design ideas from previous projects, we concoct brand new ideas for each of our clients to ensure originality and satisfaction. Choose Garden Graphics for landscape design in Mt Laurel, NJ for and transform your exterior space into a work of art.
Contact Us For Your Mt Laurel Landscape Design Today.
We take landscape design to the next level; contact Garden Graphics today!
View our Portfolio here, or visit our Facebook page to see some of our recent completed projects. We're looking forward to doing the same for you!